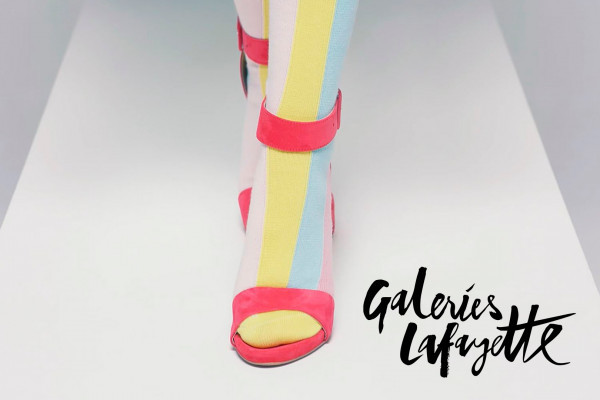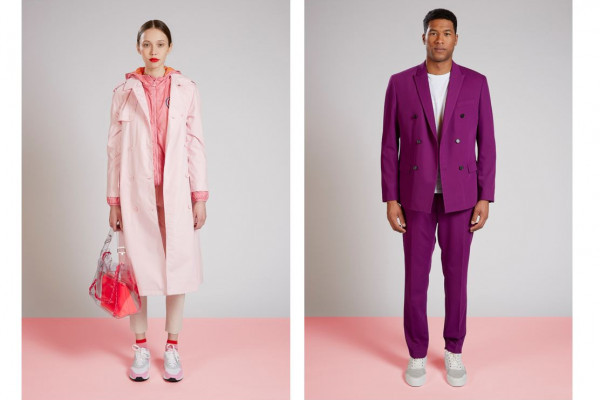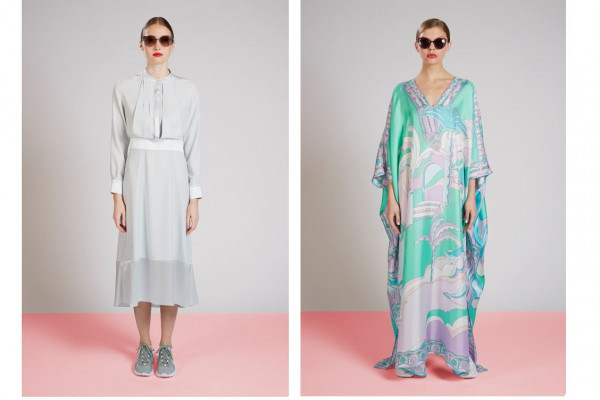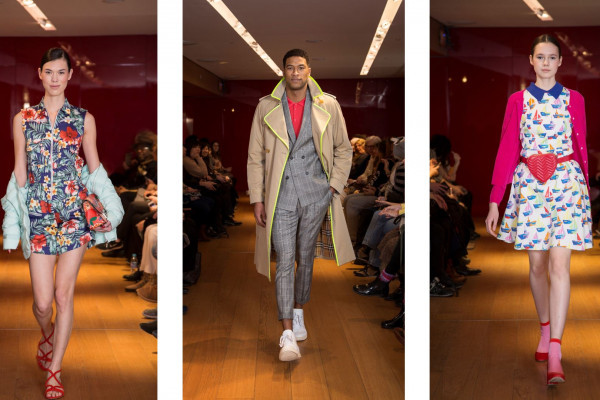 来到时尚之都巴黎,还有什么能比参加一场时装秀更令人兴奋的呢?巴黎老佛爷奥斯曼旗舰店为您带来一场别开生面的独特体验。跟随巴黎老佛爷一起,在巴黎市中心最繁华的百货商场中,在30分钟的时间内探索顶级时尚品牌当季流行趋势,解读法式优雅,收获独特而难忘的时尚体验。
在巴黎市中心最繁华的百货商场中
观看30分钟的独家时装秀
轻松掌握众多顶级品牌当季最前沿流行趋势
| | |
| --- | --- |
| 持续时间 | 30 分钟 |
| 携带 | 入场时服务人员可能会请求您出示身份证件和预定信息。 |
| 营业时间 | |
| 重要信息 | 如果课程报名总人数未达到最低观众人数,巴黎老佛爷有权取消当期时装秀,您将获得全额赔偿。您可以在时装秀开始48小时前免费取消预订,否则您将被收取全额费用。 |
场所
Rendez-vous au Salon Opéra, 5ème étage du Bâtiment Principal "La Coupole" (à coté du Parc à Chaussures pour Enfant).
Galeries Lafayette Haussmann
40 Boulevard Haussmann, Paris, France
Parking 24h24 : entrée au coin du Boulevard Haussmann et de la rue Mogador.
Métros: Chaussée d'Antin-La Fayette (lignes 7 et 9), Trinité (ligne 12), Opéra (lignes 3, 7 et 8) / RER : Auber (ligne A), Haussmann-St Lazare (ligne E) / Bus: lignes 20, 21, 22, 42, 53, 68, 81, 95
Offered by
Galeries Lafayette Haussmann
75009 - Paris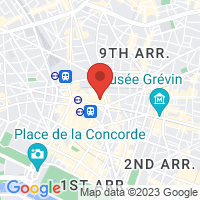 221评论
< 之前的
1
2
3
4
5
6
7
8
9
10
11
12
13
14
15
16
17
18
19
20
21
22
23
> 下一步
Not what I expected
Quite a short experience. Liked watching the models go by but our chairs weren't in a great place. No idea who the fashions were made by and whether they could be purchased in the store or not. And questionable whether heeled open toe sandals are appropriate for autumn/winter - could be dangerous in the icy/snowy weather! As to be expected all models were super skinny - no realistic body shapes here. Would not recommend to others but would certainly recommend a visit to the store as it is fabulous. Don't miss out on the wonderful views from the terrace.
由Rachel对于2023-12-04
Satisfactorio
Ninguna dificultad con la reserva. Una experiencia agradable.
由Rosa Mar对于2023-11-27
Sympa mais sans plus
L'expérience était sympa mais sans plus .... Les mannequins sont débutants
Je ne pense pas que cette activité vale 18€
由ManMan对于2023-11-14
Shopping at Galeries Lafayette is Delightful!
We had a wonderful shopping experience at your beautiful store while we were in Paris. The lovely fashion show was a special treat! We are now in Annecy and enjoyed another fun afternoon at your store here! We plan to also visit your store soon in Nice! :)
由Sarah Walne对于2023-11-08
An authentic Paris experience
The assistants at the venue are very good. From screening the tickets at the entrance to organizing the sitting arrangements inside. It was truly amazing. It was indeed a bucket list well achieved
由Portia Maseogane对于2023-10-31
Très mal placée - Sommes arrivées en avance et avons été placé au second rang alors que les retardataires se sont retrouvés devant ????
Très mal placée pourtant arrivées en avance - les retardataires étaient mis sur les 1er rangs !!!???
les mannequins défilaient très vite - nous n'avons pas pu admirer les tenues - Dommage !
由Bailleil-skora Virginiee对于2023-10-31
MOMENT DE PLAISIR
J'ai beaucoup aimé l'accueil, j'ai eu une très belle place au 1er rang. Aucun problème de réservation.

Expérience à recommander
由MARYSE VANDEN BOSSCHE对于2023-10-30
fashion show
I enjoyed it very much. Having the models walk back and forth helped to see both the front and back of the designs. No difficulties encountered although I had to book at least several weeks in advance. Yes, I would recommend to friends and family who are interested in fashion.
由Anonymous对于2023-10-30
Toujours au top du top !
J'ai adoré le défilé
Je recommande cette activité à tous les passionnés de la mode
由Aurelie Agat对于2023-10-25
Wonderful Fashion Show
It was just wonderful, me and my two kids loved it!
由Sandra Havenith对于2023-10-24
Déception
Une déception car je pensais assister à l'exposition Air France.en partenariat avec les Galeries.
A la fin devant notre étonnement les agents de l'accueil nous ont dit que pareille déconvenue était arrivée la semaine précédente le 13/10 à plusieurs personnes…
Nous étions 3 à avoir réservé séparément via le site AF/ Galeries Lafayette . Votre site n'est pas assez précis quant à la finalisation de la commande.. Pour le magasin c'est 18€ de perçu, mais pour moi c'est 18€ de perdu.
由Anne Poincet对于2023-10-23
Nous pensions assister au défilé AF payé 18€ sur le site dédié et nous avons assisté à un défilé de mode sans aucun intérêt pour nous
Nous avons été trompées par la présentation de cette manifestation sur le site et nous sommes venues persuadées d assister au défilé AF et je trouve ce procédé malhonnête
Si aucune place n était plus disponible il fallait le dire clairement et ne pas proposer des dates qui ne correspondaient pas à la prestation demandée

由Mayte Blanchet 对于2023-10-23
Fashion show
Lots of fun. Interesting and beautiful clothes
由Maureen Holman对于2023-10-23
j'ai adoré !
après avoir vue la robe de chez diesel au défilé, j'étais obligé d'aller chez diesel pour l'acheter le lendemain mdr
由Emma Notova对于2023-10-16
Une belle expérience
C'était la première fois que j'assistais à un défilé de mode: une belle découverte, avec une atmosphère particulière.
C 'est aussi une autre façon de découvrir ce que propose les Galeries Lafayette
由christian GODON对于2023-10-16
Sans
Je n'y ai pas participé et en avait demandé son remboursement par mail et en avai appelé le service à 2 reprises 2 semaines avant le 13 octobre. Je n'ai aucune réponse à ce jour. Je pensai m'être inscrit au défilé Airfrance car le site de réservation ne mentionnait pas qu'il n'y avait plus de places. Au final 36 euros perdus et une très mauvaise déconvenue.
由Eric BUQUET 对于2023-10-16
BONNE ORGANISATION MAIS SALLE PEU ADAPTEE .
En fonction de la place attribuée , peu de visibilité.
Et même pas un petit goodies offert ...
Très cher pour la prestation
由laurence CRUCHET对于2023-10-15
4 etoiles voir ci_dessous
Oui , grandes difficultés pour obtenir une réservation au défilé que j'ai fini par obtenir en mettant un mail car on m'avait dit le 1 er jour du défilé qu'´il y en aurait les 5,6,7/10 et de réserver sur internet , ce que j'ai fait, mais c'était complet. Après mon mail on m'à proposé une place ( sans paiement) , pour le 7 que j'ai réglé, mais le jour J on m'à d'abord dit que je n'avais pas réglé : faux . On a fini par me laisser rentrer car j'avais la facture sur mon portable. Un peu laborieux !!!
En revanche le défilé était très réussi, d'autant plus que j'ai porté tous ces uniformes ayant été hôtesse navigante à Air France de 1969 à 1993 et ayant volé sur Concorde depuis le début pendant 11ans!
Souvenirs , souvenirs….Merci


由Martine Taillandier对于2023-10-11
First class fashion show!
This fashion show that happens every Friday at the Galeries Lafayette was mind blowing. We loved it so incredibly much. It was my husband's First, Fashion, Show and he was blown away. We especially loved the subject of the fashion show, which was the designer clothes throughout many decades of the air, France airline clothing! We loved the models, especially the girl with the black short hair who smiled a lot. She seem to really enjoy what she was doing. She made the fashion show amazing for us! I have no idea what her name was, but she was very smiley and beautiful!
由Deanne Renner对于2023-10-11
belle sortie en famille
oui, je recommande; uniformes air france = témoignage historique de la mode à ne pas manquer; évènement exclusif; mannequins hommes moyens; mannequins femmes bien; cadre bien, organisation très bien; petit dépliant très bien;
由Eva Lacassagne 对于2023-10-10
Fun Fashion Show
It was not what I expected. I speak French and did not understand that the show. Also, it would have been better if there had been commentary during the show.
由Joan K对于2023-10-10
Anniversaire 100 ans d' Air France
Bonne organisation
Personnels dédiés à l'évènement accueillant.
Peut-être un seul bémol: la musique en attente du défilé, la bande des annonces faites à bord des avions très confus
Dommage que cet évènement n'a pas pu être prolongé car de nombreuses personnes n'ont pu y assister.
Merci aux GL
由Madeleine Muyard对于2023-10-10
Quite disappointed
It would have been nice to know that the fashion show wasn't showing fall 2023 but only Air France uniforms.
I bought the tickets online and received no message whatsoever that informed me about this.

I went there with my 3 daughter-in-laws and we all came from Sweden. We were all very disappointed
由Karin Sjögren对于2023-10-09
Taste of Fashion
A great way to get the experience of a fashion show without all the money an trappings. Great new venue made you feel like you were at a true designer fashion show. Was a little disappointed it was a fashion look back at Air Frances uniforms. I was expecting things from items in the store. I would also buy your tickets direct from galleries Lafayette to avoid troubles.
由Amanda Mattlin对于2023-10-09
Great experience
Oui
由Christel Mechoulan-Huet对于2023-10-09
An hour of fun!
We had a great time, glad I got there early!
由Kathrine Wnek对于2023-10-08
Très beau
Il m'a semblé ne reconnaître aucune référence à Air France dans la bande son choisie, ce que je trouve dommage. De plus, qu'est ce que la musique « Back to black » d'Amy Winehouse a à voir avec un tel défilé ?
由Maxence Vigneron Armoni 对于2023-10-08
Fun, but oversold
This show featured Air France uniforms over the past 90 years, and as a result offered neither any surprises nor any audacity. A fun time waster, which resulted in us visiting the beautiful Galleries Lafayette store (that we probably would have missed otherwise). So, fun, but not all that interesting.
由Malcolm H. Nanji 对于2023-10-08
Cela correspondait à mon attente
En effet ça a été très plaisant de reconnaître l'évolution des critéres de mode aux fils des ans. Mes uniformes préférés sont de loin les Balenciaga, le bleu ciel en particulier; je pense que je suis loin d'être le seul. Sachant que le Christian Lacroix date et qu'il serait grandement le temps d'en changer (est-ce qu'AF attend la 100ème?), un retour à l'uniforme Balenciaga serait classe. Classe en effet sont les uniformes qui incluaient une toque, un couvre-chef, quel que soit son nom.
Je n'ai eu aucune difficultés avec la réservation, je trouve étrange cependant la non utilisation du QR code du ticket de résa engendrant une queue à l'entrée (peut-être est es-ce voulu pour temporiser la mise en place des clients).

由JEAN-LOUIS LUGAN对于2023-10-08
Superbe défilé de mode Air France
J'ai adoré participer à ce défilé. J'avais vraiment l'impression de vivre la fashion week. Très bon accueil, beau salon, défilé rétrospective Air France très intéressant. Que de symboles du luxe et du chic à la française.
Je souhaite être mise au courant des prochains défilés ou autres événements
由stephanie quellennec对于2023-10-05
Défilé décevant
Défilé très décevant au vu du peu d'uniforme présenté, mannequins décevants également.
Billet beaucoup trop cher pour une qualité médiocre. De plus il faisait très chaud dans la salle, aucune proposition de bouteille d'eau par ex.
Je ne recommande pas cet évènement.
由Jamila Mesbahi对于2023-10-04
Superbe défilé!
Un défilé magnifique où nous avons pu voir les uniformes au fil des ans depuis le début d'Air France, classe, chic et élégant, l'excellence et le luxe à la française.
Les mannequins étaient beaux et souriants mais à mon sens celà aurait eu plus de valeurs que Air France propose à ses propres employés de défiler le message aurait été plus impactant et la symbolique plus réaliste. Enfin j'aurais également aimer voir défiler sur le catwalk la collection de cinq robes iconiques réalisées par Xavier Ronze au lieu de les voir en vitrine à l'entrée du magasin.
由Ann-Kelly Adon对于2023-10-04
Un très bon moment chic à la Française
Un moment d'émotion pour revivre 90 ans de l'histoire d'Air France à travers les uniformes de cette belle maison. L'élégance à la française
由Estelle 对于2023-10-03
AWFUL!
I would have appreciated knowing that what I bought was not what I got. It was not a fashion show. It was 50 years of Air France uniforms. And it was boring and not useful for understanding about todays fashion. We were all very disappointed!
由Anne Liptzin对于2023-10-02
Très joli défilé !
Accueil sympathique et placement très bien organisé - Très joli défilé - Mannequins souriants présentant de manière élégante l'évolution des tenues du personnel Air France - Musique très bien choisie - C'était parfait !
由L F对于2023-10-02
Je trouve la salle pas de le goût d'un défilé parisien
La salle est pas trop mal, mais j'aurais aimer une salle complètement noire je trouve que le bois et le rouge en décoration de salle rappel une salle de réunion
由Christophe Fabis 对于2023-10-01
Après-midi sympathique
Je pensais voir plus de tenues concernant le personnel navigant après 90 ans d existence. Défilé un peu court et très rapide
由PATRICE HENNEBICQUE对于2023-10-01
Peu d interet
Emplacement en salle pas top. 18 euros pour voir 4 tenues hommes de la saison automne, pas vraiment super rapport qualite/prix.
Je veux bien payer plus mais pour un bon defile de qualite pour des personnes vraiment branche mode et tendance.
由Ray Hanna对于2023-09-26
Fashion
Bonjour , étant donné que je ne connaissais pas les lieux, il a été très difficile pour moi d'y accéder à cette fashion , malheureusement j'ai perdu plus de 30 minutes. Du coup j'ai payer mais je n'ai malheureusement pas pu assister à ce défilé. Merci de votre compréhension.
由Aymeric 对于2023-09-25
Erreur de défilé
Je pensais assister au défilé pour les 90 ans d'Air France . Ça n'était pas très clair au moment de la réservation. Je referai une réservation pour le bon défilé début octobre.
由marilyn AGGOUN对于2023-09-25
Fear of Fashion
Fashion is generally not my thing. This event, however, was fun, fast-paced, and well organized.
由Christine Todd 对于2023-09-20
Formidable!!!
Recomendable 100%. Aucun problème avec la réservation.
Elle nous a beaucoup plus. C'est une idée formidable pour approcher les défilés de mode a tout le monde.
Formidable.
由Maria jose SOTO PRIETO对于2023-09-18
Fashion Show
Very interesting. Highly recommended.
由Philip Cornish对于2023-09-13
Très agreable moment et j'ai tout apprécié
Je reviendrai avec grand plaisir avec mes petites filles!
由Nancy Carter/Danièle Dumont对于2023-09-13
Definitely Go and Do!!!
SUPER fun event to go do. Entertaining for all there and it makes you feel like a judge on Project Runway! Definitely would recommend to anyone.
由Jennifer对于2023-09-12
Amazing experience
Beautiful experience for me and my kids. They love fashion and this défilé was very interesting.
由Carlos Sm对于2023-09-06
Ok experience
The vibes were good - the models were trying hard and there was good music, but it just wasn't really my thing. I didn't love the fashions, and it was just felt pretty touristy. However, I acknowledge that lots of people - probably teenagers, or a bit older, would love this. It was also staged well, so everyone got a good view of the cat walk.
由MP对于2023-08-21
A little taste of parisian fashion
Positive experience, smooth booking procedure and very kind staff
由Silvia对于2023-08-20
Très bien
Première expérience agréable. Beau défilé.
Petit bémol sur le temps de défilé qui est un peu trop court.
由Anaïs POILVERT对于2023-08-20
Élégance
Je recommande absolument ce défilé, qui fut très professionnel. J'ai absolument tout adoré!
由Jacinthe Bourret对于2023-08-15
A very fun Paris activity.
My sister was taking her 15 year old grand daughter to Paris, and when we heard about this fashion show from online recommendations, thought that it sounded like a perfect activity for a young teen. We all enjoyed it, it was not a large time investment, and finally got me to check out the beautiful Galleries Lafayette. I hadn't made it here on prior visits to Paris, and was so happy to work this in. If you go, do not miss the rooftop 360 degree view of the city. I highly recommend working this into your Paris vacation, if this is the type of thing that would interest you.
由Irene Pyatt对于2023-08-14
The fashion show is worth it!
I enjoyed the experience very much, No difficulties of any sort with booking.
由Angelina Percy对于2023-08-14
Super moment.
Je recommanderai cette activité
由Marie Christine ESTARDY对于2023-08-07
Ms
Yes, it was very impressive, thank you
由Abigail Zuniga 对于2023-08-07
So fun!
The Fashion show was spectacular! Everything from the lights to the music set the mood and made it feel like the real deal. No difficulties were experienced while booking or during the show. We would absolutely recommended this to our friends and family!
由Mary Molloy对于2023-08-07
So schön kann Fashion sein
Es war eine sehr schöne Modenschau. Die Mode war schön anzusehen und es war für jeden Geldbeutel etwas dabei.
Es hat uns sehr gut gefallen :-)
由M. L.-M.对于2023-08-01
Don't miss it! It's unique
I recommend :)
由Dulce Salvado对于2023-07-31
Merci Aux Galeries !!
J'ai adoré ! Assister à un défilé était un rêve d'enfant. Merci aux Galeries Lafayette de m'avoir permis de vivre cette belle experience que j'ai pû partager avec ma fille et ma nièce. C'était vraiment top.
由Nanie Chakchak对于2023-07-17
Was unable to attend!
Sad to miss the Fashion Show since we had a full day tour earlier that finished late!
Is it possible to get a refund now?
由Ranjini Hegde对于2023-07-13
Défilés de mode aux Galeries Lafayette Paris Haussmann
Сподобалось. Це був дуже цікавий досвід. Чи хртіла би я рекомендувати цей захід своїм знайомим? Скоріше - ні. Дізнатися про тренди сезону та одягом, який представлений в галерії саме таким способом, це цікава ідея. І все ж таки хотілося б більш цікавих показів. Тематичних, чи авторських. Всім причетним до Défilés de mode велике дякую.
由Olena Krisiuk对于2023-07-12
Une expérience unique!
Un vrai défilé de mode parisien de qualité et généreux! Très bien organisé! Pas cher pour l'expérience vécue. J'y suis allée avec ma fille de 14 ans et ma nièce de 9 ans, elles ont adoré
由Peggy对于2023-07-11
great experience
this was so much fun to attend. i would do it again.
由dana g 对于2023-07-10
Great fun !
We really enjoyed the fashion show. It gave us a taste and was not too long. It would have been nice to conclude with one smashing gown. I would recommend this to anyone who can get to the Galeries Lafayette.
由sheryl crum对于2023-07-10
Agréable moment
Expérience très sympa. J'avais déjà assisté à ce défilé il y a plusieurs années, j'y suis revenue avec plaisir. Très beaux modèles de vêtements et jolis mannequins. Ambiance chaleureuse. A refaire ;)
由Annette SIMON对于2023-07-06
Fashion show at Galeries Lafayette
I could not adequately see the fashion show sitting in the second row. I had to peer between spaces left by the people in front of me. The clothes shown were not at all interesting. I was looking for something a little more avant-garde and all I saw were very average, everyday clothes. A totally boring experience, and I would like my money back.

由Lillian Warshaver 对于2023-07-03
Vraiment professionnel pour de jeunes mannequins
Nous avons apprécié le livret explicatif.
由Mariette Pilon对于2023-06-26
Fun.
First fashion show for us. Fun.
由JM对于2023-06-26
Fashion Show Extravaganza
The show was such a treat! A memorable experience as part of our Paris week. Thank you!
由Clarice Strohman对于2023-06-23
Great fun
The experience was super cool and getting to visit the gallery was amazing. I would let the workers know that this takes place because it took us 30 min walkimg and asking aroind and no one knew what we were talking about
由Karin Holle对于2023-06-19
Nice fashion show in the heart of Paris
Unforgettable moments
由Sashko Krstevski对于2023-06-18
Aucune
Bonsoir je suis désolée de vous dire que nous n'avons pas pu assister au défilé de mode car comme nous sommes arrivées avec 10 mms de retard du à contre temps et d'une mauvaise circulation la personne qui était à l'entrée nous à dit que nous ne pouvions plus assister au défilé donc nous sommes très très déçue..Surtout que cela nous a fait engager des frais plus le tarif du taxi pour rien.
由LILIANE PIERI 对于2023-06-13
Sympa mais rien d'exceptionnel… une petite bouteille d'eau à la fin aurait été la bien venue
À voir pour ceux qui n'ont vu de défilé
由Jean-Michel BOURRAT对于2023-06-12
Fresh experience !
Siempre ofrece una nueva mirada. Fue fresca y linda la experiencia! Quizá incluir algo para edades de 50 en adelante. Un espacio distinto en nuestros días en Paris. Gracias
由melida C quiñones对于2023-06-12
Bien
Le défilé de mode était bien. Des réalisateurs sympas, des vêtements chiques et une bonne ambiance. Malheureusement il n'y avait pas de mode extravagante.
由Tobias Ebenau对于2023-06-06
Professional and Easy
We'll run and crisp, clean space. It's a fun little addition to a shopping afternoon. Prefect for my 7 & 9 year old fashion loving children to experience a professional setting but also easy and not too serious. They saw some brands that they love. Mainly adults in audience. It's not really geared towards kids, but children who take fashion seriously will like it.
由Mayes对于2023-06-05
Super!
Pas cher, super marrant. Ma famille l'a adore! Je suis tres contente de l'avoir fait! C'est une tres bonne chose a faire a Paris!
由Cindy Roine对于2023-06-05
Paris Fashion Show Fun!
We took our granddaughter on a trip to Paris and made plans to attend the Fashion Show by Galeries Lafayette. She loved every moment and took lots of pictures. She also had fun critiquing the outfits (mostly positive). It was a different and interesting activity for a 10 year old fashionista and I enjoyed it too. I highly recommend it!

由Gail Vick对于2023-06-04
Pricey but fun !
Our group enjoyed the experience, but it was quite short for $20 apiece.
由Catherine Webster对于2023-05-28
Parfait
À correspondu à nos attentes
由karine BERGOT对于2023-05-22
Mettre toute les morphologies
Le défilé etais.sympa . Mais ce qui ma pas plu cest que j etais accompagné de ma fille 14 ans et en rien elle sais reconnu dans ses jeunes filles bien trop mince mais j ai rien contre elle , elle etais très jolie mais il faudrais vraiment mettre ce qui es réellement dans la vraie vie rien qua voir toute les jeunes filles présentes. elle et avoir envie d acheter .

由katharina watelle对于2023-05-21
Boring styling
The styling was a bit boring, nothing new or exciting unfortunately. Expected something more creative that would reflect the overall feeling of Gallérie LaFayette. I wanted to be surprised and inspired but was not.
由Vanessa Wall对于2023-05-21
Must see in Paris!
Кто никогда не бывал на показе мод- советую! В Париже- столице моды- оценить новинки предстоящего сезона в живую и тут же иметь возможность их приобресть- ДА!
由Alina Wuest对于2023-05-15
Joli defile de jeune mode
Toujours bien de regarder les derniers tendances, mais les looks étaient très jeunes et pas portable pour la plupart des visiteurs.
Comme styliste de mode je voudrais voir plusieurs tendances et silhouettes et aussi portées par un taille non 34/36. En outre, même si la mode est très casual en ce moment j'ai des clients qui vont au bureau habille plus classique. Mais j'adore être à Paris, toujours la capitale de la mode!
由Esther Wanders对于2023-05-15
Superbe expérience
Je recommande vivement de venir assister au défilé des Galeries Lafayette. Il y avait une bonne ambiance, ce fut un plaisir !
由Hainam NGUYEN对于2023-05-13
Felt like a fashionista
We loved the fashion show and the venue.
由Tanea McDonald对于2023-05-10
Wonderful experience
We had an absolutely wonderful time enjoying the fashion show. The music was great, the models were beautiful, and the clothing was fantastic. It was just such a fun activity to do in a wonderful place!! Loved it!!!
由Diane Wohlfiel对于2023-05-08
Tres French!
Fun, exciting experience!
由Lisa对于2023-05-08
No te pierdas galerías Lafayette en Paris
Excelente experiencia
Muy recomendable.
Paris
由Pamela Hadida对于2023-05-01
Super
Worth watching . Gives u a real time experience with top class models on a ramp
由Yogesh Kaja对于2023-05-01
Belle prestation ! quelques petits bémols.
Tout est ok
由Chantal SIMON对于2023-04-29
Fun but needs an organization.
The fashion show was nice but we had a problem finding the room. Nobody in the store knew where the fashion show. We went to the floor mentioned in the booking but the floor is big enough. We almost missed the show because we were directed to the wrong place. It's not organized at all and it seems as if no none of the workers heard about the show.
由Sigal Admoni对于2023-04-21
Fun experience - location on the purchased tickets was incorrect
A fun way to see a short fashion show in Paris in an amazing store. It comes with a booklet of the looks you will see (which are all available to purchase in the store). Please note that the location listed on the purchased tickets was NOT the location of the show - we had to ask around to find the correct location in the store. Give yourself extra time to find it and wait in line EARLY because like everything in Paris, there is a line to get in and seating is first come, first served. You won't get great seats if you are late (second row with no leg room).
由MG对于2023-04-17
Très belle activité mère-fille
Oui je recommanderais
由Nathalie对于2023-04-11
Enjoyed the show BUT……
The show itself was interesting. What I did not like ~ the people who arrive at the last minute were seated in front. Seems wrong. The people who arrive earlier should have access to the front row, not the last minute stragglers! Please change this for the future.
由Sheiliea Thomas对于2023-04-09
Fun but not haute couture!
Enjoyed the fashion show but I expected a little more upscale and fashion forward clothing. All in all, a good experience.
由M. Grayson对于2023-03-30
A great experience
An engaging half hour of "pret-a-porter", well organized, outfits covered a great variety from beach to ballroom! We enjoyed it very much!
由MaMo对于2023-03-30
Good fun as one off experience
I would recommend it to friends. Just going the Galeries Lafayette is an experience in itself
由Bernadette Erskine对于2023-03-21
Wonderful experience
I liked it and would recommend to others
由LanaL对于2023-03-20
First time going to a fashion show, cool thing to do when in Paris since it's only offered once a week!
The experience of the fashion show was neat for a first time fashion show- goer! There was some sort of hiccup with the ticket being on my phone- for some reason I was not in the list to enter, and the ticket would not scan. They were very accommodating after making us wait a minute and we got to go, anyway. Since this is only 30 minutes and only offered once a week, definitely take this opportunity!
由Yesha W对于2023-03-10
Missed the show because of the lack of directions!
Hi
We were late arriving to the show, because no one in all of the Galleria's mall knew where the show was in direct us to several different buildings and floors and therefore we missed the show. We would like to be refunded!
We did show up 25 minutes late and they told us that it was too late so hoping that you can return our money.
Very Disappointed,
Nancy
由Nancy Rydzy-Wilson对于2023-03-08
Excellent
I brought my daughter and my mam to the fashion show and it was a great day. We really enjoyed it and was a lovely girls day out. Would definitely recommend
由Laura Madigan对于2023-03-07
No valió la pena
No lo recomiendo. Fue una pérdida de dinero y tiempo.
由Claudia Berman对于2022-12-21
Bon défilé
C'était très bien
由Laura Malard对于2022-12-19
Excellent
Très bonne expérience à renouveler
由MATTHIAS merchadou对于2022-12-12
Très bon rapport qualité prix
Mon amie et moi-même avons apprécié l'accueil professionnel de ce défilé, la musique et la petite bouteille d'eau ????
由Laure Torres对于2022-12-05
Sent to the wrong place and very disappointed
The show gave us a taste of what a fashion show in Paris might be like and some of the clothes are cute. However we were left very disappointed because of the poor organization and communication of the organizers.

On the ticket, we were directed to a place with a sign of the fashion show. We were told to wait outside along with several others. Then we were directed into a room and saw a children's cartoonish show on a huge TV screen. A few minutes into it we were puzzled by how that could be a fashion show and asked. It turned out that the room used to be for the fashion show is now for a children's show. Then we asked where the fashion show is and none of them knew. I eventually saw a very small print on the back of the ticket saying that the show is in another location. We all rushed to the new location and the seatings were almost full. We ended up sitting in the back row and couldn't have a clear view of the models. Nobody ever apologized to us for wasting our time waiting for a long time at the wrong place. I would not recommend this to anybody.
由Jie Moore对于2022-12-05
A wonderful treat to our shopping activity at GL. The store never fails to impress and satisfy the customers. I love GL. It will always be my favorite pastime when I visit Paris.
I loved everything. Nothing to dislike.
Booking online before our arrival was easy without any problems. Venue location in the store was correctly conveyed to us. Seating assignment at the show was done in a very professional way.
A definite recommendation to anyone I know going to Paris
由Judy Stephen对于2022-11-27
Great expérience!
Yes
由Hans Widler对于2022-11-21
Todo fantástico
Nos ha encantado la experiencia
由Ana Rey Caño 对于2022-11-14
Super moment
Activité à faire pour un budget plus que raisonnable dans la capitale de la mode !
由céline Montagne对于2022-11-14
nickel
bonjour
un point négatif, n etant pas parisien, lors de notre arrivée dans votre magasin nous étions un peu perdus.
les personnes que nous avons rencontrés n'étaient pas au courant du lieu de la représentation (nous avons du rencontrer 4 personnes avant d'avoir le lieu du défilé).
un défilé un peu jeune pour nous
sinon bonne expérience
à renouveler pour nous

由ISABELLE FERRAND对于2022-11-14
Ausgesprochen schönes Erlebnis in Paris
Wir hatten im Lonely Planet Reiseführer von der Modenschau gelesen und für unseren Parisaufenthalt Karten gekauft.
Es hat uns sehr gut gefallen und wir hatten großen Spaß dabei, die hübsche Mode zu betrachten. Dieses Event können wir gern weiter empfehlen. Magnifique!
Allerdings muss die Technik, hier das Abspielen der Musik, noch etwas üben :-(
由Anke 对于2022-11-08
Joli défilé tendance,
Ce fut un moment agréable
reviendrons nous bientôt à la salle précédente qui est bien mieux agencée?
un défilé plus long en durée serait le bienvenu
由violette对于2022-11-07
Les filles ont adoré !!
Défilé très sympa, une belle expérience pour mes nièces.
Les styles et vêtements étaient tendances.
Une bonne ambiance et un très bel accueil.
由Fatoumata Yabi对于2022-10-31
Age -appropriate choice of fashion??
It was a pleasant experience overall, easy to book and nice ambiance. It would have been good to know in advance the age group of the fashion. The clothes were way too young for me.
由Carol Eades对于2022-10-31
Good concept, bad execution
Could have been a great experience but the background music kept making loud static noises that made it extremely hard to focus on the show
由Lior Fradin对于2022-10-24
Good experience to meet with fashion show process
I enjoyed this show as it was my first experience with fashion show. And the whole gallery is awesome!
由Nadine Ovsiannikova对于2022-10-24
Fun Fashion Show
This Fashion Show was so much better than expected. My husband and I truly enjoyed it. We plan to bring our young adult children to this show, the next time we are in Paris. Neither of them are into fashion. However, the clothing featured was casual and would appeal to them.
The models were also great.

由Cynthya Schmidt对于2022-10-24
Truly Outstanding
We really enjoyed the entire experience. The quality of designs and models was excellent. And customer service of the attendants was top notch as well. We definitely recommend this for all fashion enthusiasts and regular customers like us!
由Walter Lescano对于2022-10-21
Una experiencia divertida
Estuvo fenomenal,
Mi hija lo disfrutó un montón, aunque quizá le faltó o, al menos echó de menos, una parte con ropa de vestir, más de fiesta, esperaba ver algo parecido a una pasarela de alta costura en algún momento.
Era ropa informal, pero nos encantó la experiencia. Repetiría, seguro.
La reserva muy fácil de hacer, nos costó un poco dar con el sitio pero una vez allí, un trato maravilloso. Nos acomodaron enseguida.
Lo recomendaría a todo el que quiera disfrutar un desfile como los qué podemos ver en la tv
由Montse L.对于2022-10-19
Moment très agréable
Moment très agréable
由Ama对于2022-10-11
Fashion show at Galeries Lafayette Paris
Nice show, but the fashion pieces modeled were not so exciting. Just basic clothing for young adults that are being sold in the store, and that appeals to the average shopper. Would have liked to have seen more designer wear, (Prada, Chanel, D&G, etc.), especially because it was Fashion Week in Paris!
由F.P.对于2022-10-09
Enjoy and fun
Enjoyed the show
由Limin Yang对于2022-10-03
Narrow focus
I found the show quite narrow in its focus. The brochure that was handed out said it would cover different body shapes which I think is a great idea but it did not. It would also be interesting to see fashions for a variety of ages. I had expected a nicer location after reading the instructions that were sent out.
由Gregory Neil Parker对于2022-10-03
Top !
Chouette expérience, bonne organisation, bon service - bref, top ! À refaire et à recommander certainement. :)
由BXL 对于2022-10-03
Great expirience
Weve liked everythin.
My 6 years old daughter loved the show, I loved it to.
The clothes were great, the models did a great job.
We realy enjoyed this show.
Every thing was super easy to book.
We found the location quickly because of the instructions we recieved on email, after booking.
Everything went quit easy and simple.
由anna Grach对于2022-10-03
Fashion Show experience
This was a delightful way to both experience the world of fashion in Paris and see the wonderful ambience of Galeries Lafayette. Merci beaucoup!
由Lynn Hood对于2022-09-30
Hidden + Affordable Treasure : Fashion show in Paris!
This is an intimate fashion show of ready wear for men & woman wearing affordable clothing from the Galeries Lafayette department store! This fashion show is a hidden treasure. I'd love to see a couple of high-end clothing being worn on the runway to add more magic to the show.
由Susanne St John对于2022-09-26
Déçues par rapport au fois précédentes .
Trop de sports Wear, pas assez de fashion vêtements de ville. Pas assez de mannequins .
由pauline andriot对于2022-09-26
something new
It was fun experience
由Karthik Ravula对于2022-09-26
Fashion show without fashion!
Fashion was too common and too casusal. Nothing we don't see in North America. A real disappontment
由Donna Leyland对于2022-09-26
Buena experiencia
Ha sido muy buena experiencia, visitar sus almacenes, ver el desfile de moda y hacer algunas compras así como contemplar las maravillosas CV estás de París desde su azotea. Muy recomendable la visita, gracias
由Elena Ortiz对于2022-09-19
Fabulous to be back
Fabulous to be back again at the Fashion Show. Booked with ease on line before departure from Australia with instant confirmation. Arrived at the show and was guided to seats with my daughter who was there for the first time. She enthused about every minute of the show. Not to be missed when in Paris. ????????❤️???? ????Super pleasant staff ????
由Carroll Schneider 对于2022-09-19
Perfecto complemento a una visita a Galerias Lafayette
La reserva a través de la web de Galerias fue sencilla.
El evento se realizó con puntualidad y el control de acceso estuvo bien gestionado.
Muy recomendable para quien desee asistir de una forma secilla a un desfile de moda.
Experiencia perfecta para compartir con la pareja .
由Francisco对于2022-09-14
à faire!
Une activité différente et bien plaisante!
由Gabrielle 对于2022-09-13
My thoughts on the fashion show
Thoroughly enjoyable fashion show with some great pieces creating super looks for autumn/winter both formal and informal.
Thanks Michele Jogee
London
由Michele Jogee对于2022-09-12
Great room
Loved the fashion show. Perfect length and fun fashions. Booking process was seamless as was the check in on site process.

由Marguerite McCallion对于2022-09-11
A fun way to start a Paris holiday.
The booking was easy . The show was professional and well organised.
The seating was good only 2 rows per side .
I would have liked a description of each outfit or even its designer. I would prefer people would limit photos during the show but it's fun to take a photos of the visit . Allowing photos pre or post perfornance with the screen would be good .
I would highly recommend.
由Kerry Doblo对于2022-09-05
Entretenido
Un evento muy entretenido que se hace corto. Recomiendo esta experiencia para aquellos que les guste la moda y las nuevas tendencias.
由Cristina Jiménez对于2022-08-31
Great Show and very professional!
The show was great but finding it behind the UGGs shoes area was hard. No one in the mall seemed to know their was a fashion show going on so they gave us bad directions multiple times. I would still recommend it as the show was perfect for me and my family.
由Bruce Jones对于2022-08-31
A highlight of my trip to Paris
What is seen at this event gives a head's up on the future in fashion
由Kathleen Cox对于2022-08-29
Très beau défilé, le cadre était magnifique
Je recommande, bonne idée pour dénicher de belles pièces
由Yannick NAISSO ALBITROUW 对于2022-08-29
Nice fashion show, friendly staff
Professionally organized show, with a diverse group of aesthetic models. The music selection fit well to the shoe. The staff was also friendly and we appreciated having the bottles of water on such a hot day.
由Josanne 对于2022-08-29
Experiencia inesperada y genial
Me encantó el cuidado del lugar y la preparación de la sala.
La experiencia es diferente a cualquier otra.
Se pasa un buen rato y se conoce otra forma de ocio.
由MARÍA ADELA GARCÍA LABRADOR对于2022-08-24
Great experience, absolutely recommendablw!
Ist is very nice to see the Fashion Show, walk through the Galerie Lafayette afterwards an end up the visit with a while on the terrace with an absolutly fantastic view above the whole town of Paris!
由Susanne对于2022-08-22
A must do activity
Great experience. Models were great showing off latest fashions
由Annette Roberts对于2022-08-22
amazing
Everything was perfect. The staff, the show, the clothes…
I would recommend this to all my friends if they come to Paris.
由DELIA LOPEZ BELTRAN对于2022-08-22
Poca luz y emoción
No me gusto lo oscuro del lugar falta luces para apreciar mejor la ropa y artículos de los modelos. Tampoco me gusto mucho un quedaron muchas sillas vacías de adelante y no nos dejaron ubicar en n ellas para apreciar mejor el desfiles
由Astrid BERMUDEZ ACOSTA对于2022-08-20
BUENA EXPERIENCIA
LA INFORMACIÓN DE ACCESO A LA SALA FUE EXACTA Y LA ORGANIZACIÓN TAMBIÉN.

由JONATAN SÁNCHEZ FERNANDEZ 对于2022-08-17
regular
Hacía muchísimo calor, no había aire acondicionado y el espacio era muy pequeño y con mucha gente
由Carolina Baldoma对于2022-08-17
Amusant pour des néophytes
C'est la première fois que je voyais un défilé de mode. C'était plutôt une bonne expérience. Les vêtements présentés étaient relativement simples et «  mettables ». Les mannequins étaient un peu inexpressifs (pas de sourire, le regard fixant le vide), mais bon, j'imagine que c'est la tradition. La durée du défilée était parfaite, la musique un peu trop forte.

Je pourrais recommander cette activité à d'autres personnes.

Je n'ai eu aucune difficulté lors de la réservation et pendant l'activité. J'ai eu quelques difficultés à trouver le salon, mais j'ai reçu de l'aide dans le magasin.
由Mathilde Meriel对于2022-08-15
Great experience
My daughter's loved the catwalk. Even an old dad like me with no fashion sense enjoyed it! Recommended.
由nigel davies对于2022-08-15
Cool show
Very nice experience, nice clothes and good organisation on seats
由Andreea对于2022-08-15
Fashion Show
I thought some of the models walked so quickly they looked like they were racing to catch a train. This made it difficult to really see the clothes. I also wished the models would have paused before leaving the runway. I was sitting in the middle section with my back to where they would enter & stop in front of the red background. But, I could not see them there because of my seat. They would then walk past me and eventually leave the runway, but most never stopped on my side of the room. I did appreciate the bottle of water and loved the choice of fashion that was presented.
由Keri Touby对于2022-08-08
Super chouette le défilé mais un peu court
Je recommande cette activité a d autres personnes..je l ai fait avec ma petite fille et c était vraiment super
由Regine Perrine 对于2022-08-08
Décevant
Très peu d'originalité et offre homme très pauvre.
Sinon aucune difficulté que ce soit au moment de l'achat ou sur place.
由Bruno Ferton对于2022-08-02
Fun!
We had so much fun! It was a really non-usual thing to do. So pleasing visually. So fascinating. A great advertisement for the store. Went shopping right afterwards.
由Jim Ellison对于2022-08-01
Cool experience
I liked it! It wasn't super expensive and I felt like I got a fun, different experience than the typical touristy activities. I would recommend to a friend.
由Rachel对于2022-08-01
A very good experience
I love this fashion show, it was so interesting. The models wear very beautiful clothes and I recommend it for everyone who likes fashion :)))
由Margarita Sánchez对于2022-08-01
Un événement divertissant, nous nous sommes bien amusés.
Un événement divertissant, nous nous sommes bien amusées.
Réservation en ligne sans problème.
L'événement a duré 30 minutes, j'aurais eu envie d'en voir plus.
Peut-être aussi avec des mannequins plus âgés et plus "gros".
Des mannequins féminins et masculins ont défilé, c'est bien.
Je recommanderais à mes ami.e.s qui souhaitent participer à un défilé de mode facile d'accès dans la ville de la mode.

由Christin Gumpert对于2022-07-29
Actividad entretenida pero mejorable
Lo hice por mi hija de 11años que ha ido a París por primera vez y me pareció un aliciente que asistiera a un desfile de moda en la "ciudad de la moda".
En general nos gustó, pero nos pareció sencillo, quizá esperábamos más, más glamour.
Ninguna dificultad en las gestiones en ningún momento, en ese sentido todo muy bien organizado.
Lo recomendaría a quien supiera que puede gustarle, pero avisando de lo que va a encontrar.
El precio si me pareció un poco alto para lo que fue.

由Manuela Macías对于2022-07-28
Desfile
Muy normal el desfile. Los modelos hombres muy regulares.
由Antonio Sarria Perea对于2022-07-27
Great event
Wonderful event that provided a great way to see current trends. My daughters and I enjoyed the show and the shopping afterwards!
由Emily Weir对于2022-07-26
Nice but not to impress
Nice but would not attend next time
由Barbora对于2022-07-25
We enjoyed the show
Ordered specially for my 11-old daughter, she like the show.
No difficulty in booking.
Yes, will recommend to friends.
由Elena Kipnis对于2022-07-24
Not the same fashion show I've been going to for years!!
The show was very professional.. outfits were practical, things I could wear everyday. But the atmosphere was lacking! The young woman who seated us was rude and though not necessary, I missed the water and programs that we used to get! We brought our grand daughter for her first visit and I was disappointed that it lacked the French class we experienced many times before. Please make it a special event again!!!
由katherine witte对于2022-07-18
Great afternoon
It was a wonderful show. Nice to see what's coming next season. Very professionally done.
由A Q对于2022-07-18
Superbe!!
À recommandé
由Adrienne对于2022-07-11
Très bon moment
Absolument!!!
由Jacques Olivier Okoko 对于2022-07-11
Super défilé de mode !
J'ai vraiment aimé ça ! Les habits présentés nous ont donné de super idées de magasinage. Il y en avait pour tous les goûts !
由Catherine Fournier对于2022-07-11
Nice
Hi it was fun but mainly for young girls which was not clear. There was no guidance where to find the clothes in the shop. No speaker to explain. We bought a dress from the collection and would have thought that we would get a discount coming from the show.
由Monique Andriessen对于2022-06-27
Un bel aperçu du monde de la mode
C'est une excellente occasion de voir les dernières tendances dans un grand magasin. On peut ensuite, à l'aide du booklet, regarder directement les choses dans les différents étages. La réservation a été très compliquée et j'ai reçu une aide directe et simple en cas de réservation pour le mauvais jour. Merci beaucoup pour cela.
由Madame Germann对于2022-06-23
Fun Fashion
The show was easily accessible and lasted just the right amount of time to display varied outfits. The models were great. Booking this show was easy and the cost was reasonable. I would certainly recommend this as part of the Parisienne experience
由Liisa Srholez对于2022-06-23
Fun, fashion, and so much more.
We were in Paris on vacation and attended a fun fashion show at Galleries Lafayette. Fashion is something you always assimilate with Paris and so attending the fashion show seemed like a fun and interesting way to experience the latest fashions and to explore this beautiful department store. The fashions and models were diversified and colorful and included male and female fashions. It was upbeat with fun music and there were many different fashions for the current season. The show took less than an hour of your day. After the show and shopping in the store, we enjoyed a drink on the rooftop overlooking the beautiful city of Paris, the Eiffel Tower, Sacre Coeur and more. What a pleasant afternoon. We would definitely attend another show and visit in the future. Thank you Galleries Lafayette. Jon and Susan from Florida, June 2022
由SUSAN Fuller对于2022-06-21
Fun interlude
My mother, my teenage daughter and I are not exactly fashionistas, but we had a really great time at this show. It was fun seeing the models do their thing, and the clothes were creative but somewhat relatable. I liked that there were men's fashions too. A nice break from the hubbub of Paris. Highly recommended, especially for moms with teenage daughters or sons who like fashion.
由Jennifer Gilden对于2022-06-20
Fashion show
Great activities for people of all ages! Loved it!!
由Kc对于2022-06-14
Fun, Quick Show
Great experience and good way to see what merchandise is in the shopping center. We took my 8 year-old niece and she loved it. Highly recommended for the family.
由Darline Scelzo对于2022-06-13
Fun, off-beat thing to do in Paris that doesn't break the bank.
This was just a fun, off-the-wall thing to do in Paris, especially having already seen all of the museums. Nothing like a full runway show I'm sure, but it was fun to watch and gave us some shopping ideas. I would recommend it to anyone with a little free time.
由Elaine Keller对于2022-06-06
Wonderful experience
This was my first fashion show experience and I was blown away by the experience . The host were very friendly and the event was well organized. The fashion show cases was very interesting . It was an amazing experience
由SAMANTHA NYAMUNDA对于2022-06-06
Super
Tout était génial, une salle magnifique, de très belles mannequins, la brochure était également très utile. Cela donne vraiment envie de faire du shopping.
由Sofia Zalboni对于2022-05-31
Enjoyable and fun moment in the heart of Paris
Galeries Lafayette fashion show is a lovely and luxurious little event during a holiday in Paris, with a reasonable fee. I warmly recommend it to everyone who likes to see the beautiful Lafayette building, and enjoy a delightful and elegant moment by the catwalk! Booking process is easy, no difficulties at any point.
由Camilla对于2022-05-24
Horaire
Nous aurions bien apprécié que le défilé débute à l'heure prévue mais cela ne nous a pas empêché de bien aimé le défilé
由Marie-Claude Bouchard对于2022-05-23
Moyen
Je m'attendais à mieux
由Lucas 对于2022-05-16
manque de renouvellement
J'étais venue voir ce défilé fin février; il m'avait énormément plu. Quelle n'a pas été ma déception, en y assistant à nouveau le 06 mai, en me rendant compte que les mannequins portaient exactement les mêmes tenues vestimentaires qu'en février!
Je souhaiterais savoir quand a lieu chaque renouvellement.
A part cela , les mannequins se déplacent avec aisance et peps.
由Violette对于2022-05-10
Bonjour Madame, Nous sommes désolé d'apprendre votre déception. Nos collections se divisent en 3 saisons et les collections restent inchangés durant la saison : - Printemps/Eté du 25/02 au 24/06 - Eté du 8/07 au 26/08 - Automne/Hiver du 2/09 au 16/12 Nous restons à votre disposition. Cordialement,
由Deborah BENHAROUS对于2022-05-16
cool experience
Really kind staff; everything was perfect but If i had to suggest something..the fashion show should last a little bit more
由Donatella Vallebona对于2022-05-09
A recommander - C'était top
Tout m'a plu, l'accueil, le défilé, la collection.
A recommander sans hésiter.
由Edwidge Dagbo对于2022-05-03
Très bon moment
Belle expérience avec ma fille de 10 ans. On était comme à la télé dans le défilé de mode

由Vincent Bonfils对于2022-04-25
4
The experience was nice. My granddaughter enjoyed and that's what matters. In my opinion the clothes were not invested enough. I recommended to a group of travelers in Paris.
由Yeehudit Mizrachi对于2022-04-25
Fashion show fun
We thoroughly enjoyed this experience. The models were professional, while seeming to enjoy their work, the clothing was fun and the music was lively. We had great seats, which I think was probably true for all attendees. We had no difficulties obtaining our tickets, nor in finding the location of the show. I would definitely recommend this to anyone visiting Paris.
由Joan Crothers对于2022-04-19
Brilliant idea for a fun fashion show experience
I was SO happy with the personal service and attention given to my 18yr old daughter on her birthday that day. She loved the real fashion show that was upbeat, varied and very colourful. She had the privilege of seeing 'real' models up close who elegantly did the cat walk right in front of us. Half hour. Inexpensive fun. Worth every penny for a teenager interested in the arts and fashion.
由Deborah 对于2022-04-11
Excellent
It as a fabulous event!
由Patricia Snider对于2022-04-11
Brilliant experience
The fashion show was a great experience, my daughter loved it
由Carol Leith对于2022-04-11
Une plongée dans la mode qui bouge, une vraie source d'inspiration!
Les défilés sont très bien organisés. Les modèles passent plusieurs fois donc on peut bien étudier les vêtements. De plus le petit livret qui nous est donné référence les marques des vêtements proposés, que l'on peut ensuite retrouver en rayon. Un très bon moment, distrayant et inspirant!
由Katia Gerinte对于2022-04-05
Défilé sympa réservé à une clientèle plutôt jeune
Etant donné que le défilé ne dure que 30 minutes, peut-être en organiser 2, un pour les jeunes et un autre pour les moins jeunes.
Aucune difficulté de réservation.
A voir au moins une fois en l'état, , mais quelque chose de plus fouillé et plus chic quitte à payer un peu plus cher serait une bonne idée, selon moi.
由Sybile Lemaître对于2022-04-04
Perfect Paris Party!!!
Our 1st Paris Fashion Show!!!
由Dennis Payne对于2022-04-04
Défilé sympa et ambiance sonore au top
C'était très sympa et amusant de voir ce défilé qui était une première pour moi.
J'étais toutefois très surprise de voir la minceur de certains mannequins car je pensais que c'était interdit maintenant.
Cela ne reflète pas la réalité car il est bien rare d'avoir cette taille.
Ce défilé reste néanmoins un bon souvenir.
由Marie-Paule T对于2022-04-04
Superbe !
Excellente organisation !
由Alexandra Molinier 对于2022-03-28
Fun experience
It was fun to see a fashion show in Paris. It was included with our Paris Pass and my teenage daughter was very excited. I wouldn't pay for the 30 min show, but since it was included we were glad to be a part.
由Alisha Pish对于2022-03-21
Really nice show!
Friendly staff. Positive atmosphere.
由Juergen Schrempp 对于2022-03-21
Fun experience!
It was enjoyable. Perfect length of time and good instructions for how to get there.
由Tanya Parkins对于2022-03-15
Accueil adorable !!! A recommander
Oui
由HELENE PELEGRIN对于2022-03-14
Experience top
J ai trouvé très sympa cette expérience.
J aurai aimé défilé aussi
由Manon CHOY对于2022-03-13
Défilé
Experience très sympa.
À refaire
由Nathalie Linares对于2022-03-13
Ça c'est Paris !
Oui je recommande
Expérience unique !
由Béatrice Delale对于2022-03-08
Organisation, mannequins et models au top
La diversité des mannequins et des vêtements était géniale. Le placement des invités permet à chacun de bien profiter du défilé. J'ai eu un peu de mal à réserver les places, mais le personnel, très à l'écoute, m'a rappelé rapidement pour m'aider. Je recommande vivement.
Merci
由Lila KAMBOLE对于2022-03-07
Really enjoyed whilst on weekend visit to Paris.
Wish it had gone on longer.
Lucy
由Lucy Colman-Black对于2022-03-07
Super cool
J'ai adoré j'aurai donc voulue que cela dure un peu plus longtemps.
由Léonie P对于2022-03-07
Très belle expérience, je recommande vivement !
On se sent dans l'ambiance comme à la Fashion, de très belles pièces et un très beau défilé !
由Léo Baba对于2022-02-28
Very nice
I loved this experience as it was my first fashion show! So exciting!
由Marina Toma对于2021-12-20
A very fun experience
The fashion show was lovely. We loved the fashion and the models were great.
由C.P.对于2021-12-13
Un bon ment en famille
Bonne activité...
Bon rapport qualité prix MAIS.

Dommage que la mise en scéne soit insuffisamment travaillée!
Pas de jeux de lumieres pour mise en valeur différente et passage trop bref des manequins.
Nous étions tres bien placé mais trop pret et les manequins n'étaient pas en hauteur ...dommage


由Nathalie Larbey对于2021-12-13
Quite funny
Nice experience
Maybe some more evening dresses and Looks
由Lena Lemke对于2021-11-22
Good
I would recommend this show.
由Juan Siguencia对于2021-11-16
Difficulties with booking
The webpage didn't work when we wanted to book the fashion show on Friday. I had to write to Go city.
Apart of that we enjoyed the activity.
由Viviam Sanchez对于2021-11-15
Great experience for al the family!!
Very well organized and funny!
由Jose Ruiz对于2021-11-09
Défilé
Parfait !
由Anna Loussouko 对于2021-10-25
Fun
J'ai très bien apprécier le défilé. Mais l'attente était trop longue. A refaire si possible. Merci pour une prochaine fois..
由Jonathan Seremes对于2021-10-15
Défilé non vu car j ai eu des problèmes de transport
Malheureusement j'ai eu des problèmes de transport et je suis arrivé après la fin du défilé j'étais vraiment déçu
由Oscar Guillaumot 对于2021-09-20
Défilé sympa mais un peu court
Défilé un peu court, j'aurais apprécié 15 à 20 min de plus
Dommage de ne faire défiler que des mannequins très jeunes et trop minces. 1 ou 2 mannequins un peu plus "madame tout le monde" c'est à dire, plus âgés et avec un peu plus de forme auraient été très appréciés. Certaines marques de prêt à porter l'ont bien compris et leur succès tient en partie à ça (cf Make my Lemonade pour ne citer qu'eux).

由Elisa Michel 对于2021-09-20
Parfait
Très bien
由Ana Lungu对于2021-09-20
Super!
Super défilé, très bon moment je recommande !
由Léa Ansar对于2021-09-20
知道得越多预定越简单旅游越顺心
TripAdvisor评价
7636 评价